My Jamaican Tour Guide's History Of Giving Back
Since our very inception in 2014, My Jamaican Tour Guide has been vested in the development of Jamaica, and facilitating assistance for the less fortunate. Having branched off from Jamaica International Projects (JIPVOL); Jamaica's number 1 volunteer travel organization, we know a thing or two about helping travelers give back. We have helped hundreds of volunteers, students and interns go into poor communities to lend their efforts and talents by working with locals on safe, yet impactful projects.
We are so invested in giving back, that we automatically grant all our volunteers from JIPVOL a 10% discount off all My Jamaican Tour Guide excursions, as a reward for their dedication. That's not all though, as we donate a percentage of the proceeds from all bookings on My Jamaican Tour Guide and JIPVOL to our volunteer partners, charities or locals in need.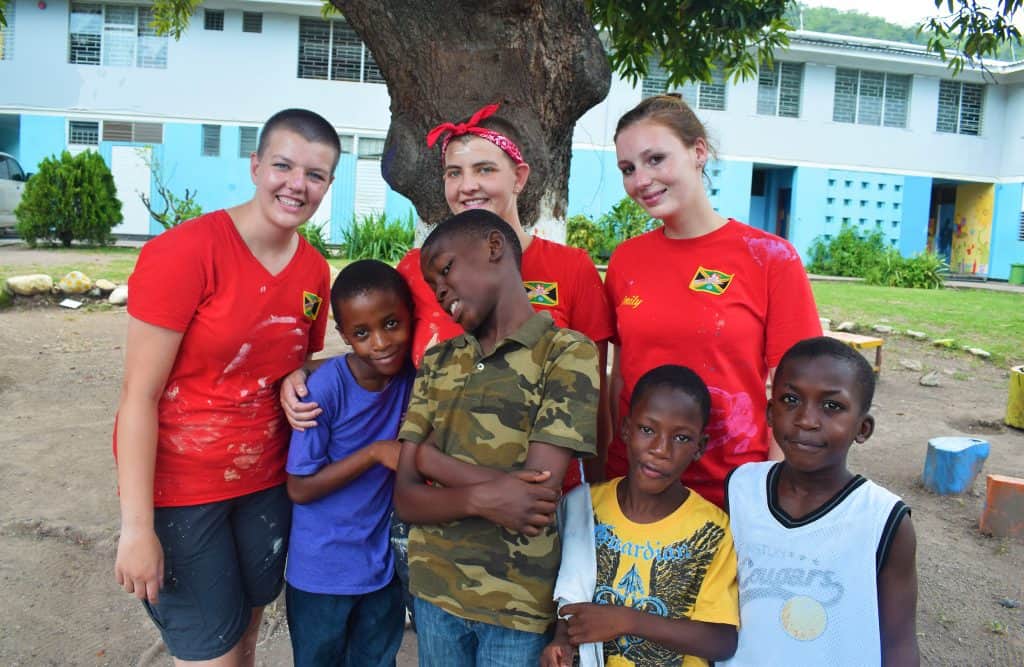 Join Us In Giving Back
Volunteer For A Day
We offer a "Volunteer For A Day" experience, which was created for travelers looking to do the best they can to give back within an 8-hour time frame while diving neck deep into the Jamaican culture. Projects run in a wide range of fields, such as child care, sports, construction, medical outreach, animal care, human rights and much more. For more information visit the Volunteer For a Day page.
Become An Annual Volunteer Member
We have launched an annual volunteer membership where volunteers around the world, like yourself, can find projects and hosts in Jamaica that need support. We offer two tiers – individual, and corporate member, and memberships are valid for one year (365 days), enabling you to contact any host listed on the membership page whenever you please, as well as grant you access to all the features outlined on your membership level. The great thing about this is that you can do this from 'yaad' or abroad.
Donate To The Seven Sisters Holistic Healing Institute
We work closely with the Seven Sisters Holistic Healing Institute, which is a registered 508(c) charity in Arizona. Seven Sisters Holistic Healing Institute supports worthy causes around the world, including a sustainable food farm at the Little Bay Primary School in Negril, Jamaica to ensure the students have a source of meals for the foreseeable future.
As a registered 508(c), you can receive a donation receipt from the Seven Sisters Holistic Healing Institute for a tax write off when you make a donation to Little Bay Primary or other causes in Jamaica, Arizona or around the world. After you make your donation you can contact us to request a donation receipt, and we will have it prepared for you.
Take Donations With You
Whether you are booking a 1-day volunteer adventure or not, if you desire to give back, we recommend that you take along an extra suitcase of donations with you. We have a list of resources that all our volunteer partners need, so you can inform us of the project you would like to make donations to, and we will send you the list.
Return To Jamaica As A Full Fledge Volunteer
Chances are if you book a 1-day excursion with us, you already have your travel plans set for Jamaica. If this is the case, then you can always book a full volunteer program with Jamaica International Projects to return to Jamaica and do some serious volunteer work. These projects run as little as 1 week up to 3 months so you may stay for as long as you wish. You may also book other projects such as internships, study abroad projects, corporate programs, gap year trips, or volunteer vacations.